Common law marriage is when two people have been in a relationship for a length of time. And have been living together as though they were married. In countries where this type of law applies… If either of the two parties goes to court they can have rights as though they were husband and wife. Therefore they can apply for compensation to the same amount that a spouse would receive.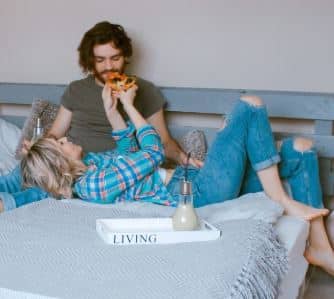 In South Africa however, the legal system does not afford any rights to partners in these circumstances at present. You have to be in a legal marriage in order to file for a divorce or similar proceedings. Regardless of the length of time you have been in a relationship.
Read More: More Information on Common Law Marriage
When someone asks you about the costs and benefits of this type of legal assessment. There are a couple of things you can consider.
Firstly, a legal marriage in South Africa protects both the man and the wife equally. Which means that should either party file for a divorce, both person's rights are taken into consideration in the court.
This obviously has benefits if one spouse requires the other one to pay maintenance for their living costs. Or the costs of their children. It makes the case quicker and is more likely to be fair.
What is Common Law Marriage in the SA Legal System
The South African legal system does not allow for common law marriage. Which often disadvantages people when they end a relationship on poor terms. They have little access to the law and won't have much recourse.
If you would like to learn more about your rights in South Africa. There are a number of NGOs and Civil Society groups who provide free assistance to you.
There is always the potential that you will be able to enhance your own understanding of your rights. So that you know what to do in a dispute and can answer the question "what is common law marriage?"