When your marriage is on the rocks, there are so many legal, practical and logistical considerations. Which are generally the last thing you want to be thinking about. Legal separation before divorce is an option. Find out what's involved before deciding if this is the right route for you and your partner.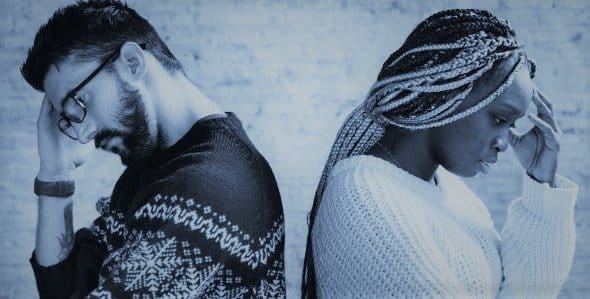 There are 4 types of separation, all of which would precede a divorce:
A trial separation (couple tries out living separately for a while)
Living apart (couple makes the decision to live apart for an extended period of time)
Permanent separation (couple makes the decision to split up and live apart permanently but do not make it legal)
Legal separation (couple make the decision to split up and live apart permanently and makes it legal) (www.divorce.com)
Legal separation is fundamentally different to a divorce in that it doesn't end the marriage.
A legal separation will entail a court order in which the rights and responsibilities of each spouse are outlined. In this agreement, you are still legally married but live separate lives in separate homes.
During a separation the following issues can be addressed:
Division of assets and debts
Custody of children and visitation schedules
Child support
Spousal support
A legal separation can act to protect the interests of both parties until the decision is made to file for divorce.
It also sets a precedent for the divorce, should this follow. If this happens, the judge would carry over the settlement terms agreed upon during your separation.
For this reason, it is crucial to ensure that both parties are happy with the settlement agreement at separation stage. Because it is likely that these terms will remain the same going into a divorce.
Fighting over settlement agreements may seem like a moot point at separation stage. Especially for couples who still hold out hope of re-uniting.
However, if you have agreed to an unsatisfactory spousal support situation. Or a situation in which the custody agreement is not in your favor. You may well have to live with this agreement should you end up getting divorced.
Separation in the Eyes of the Law in South Africa
A key aspect of being separated as opposed to being divorced is that when you are separated, you are still legally married in the eyes of the law.
This means that you cannot remarry. It also means that even if you shack up with someone else for the next 20 years, your "ex" spouse is still your spouse in the eyes of the law. And will be treated as such should you pass away.
If a husband is separated and living with someone else the wife will inherit all his assets. Even those that the husband acquired while living with the girlfriend.
From an emotional point of view, separation before divorce can act as a buffer. Between the relative safety of marriage and the life-changing and sometimes extreme step of divorce.
However, should either party know that reconciliation is no longer an option, it is kinder to go straight to divorce. To save the other partner from the gut-wrenching pain of "false hope".
To Summarize
In summary couples need to decide what is right for them.
Separation before divorce offers 4 different steps, depending on the likelihood of reconciliation further down the line.
Given the emotional anguish which accompanies separation and divorce, it is a good idea to familiarise yourself with the options and the law at the early stages of this process. So that you are not taken advantage of given your fragile emotional state.