Know the South African Divorce Law. It is an important step to protect yourself when a marriage is ending. A separation or a divorce is always upsetting. Especially when it involves children. And it is important to be able to protect yourself legally. It is also good to go to marriage counselling or family counselling. To try and solve things before it becomes a court issue.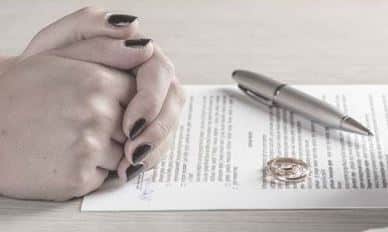 If this counseling fails it is evidence for your lawyer or attorney that you have tried everything to restore your marriage. And that divorce is the only option.
Getting a good lawyer is important. But so is knowing the South African Divorce Law. In South Africa there are only two grounds of divorce.
Read More: Cheap Divorce Lawyers
Firstly is the breakdown of the marriage. There are lots of reasons that this can happen. Including enduring separation, adultery, imprisonment, desertion, abuse, alcohol or drug addiction. In addition a lack of love, and a feeling that it is impossible to live with that person.
Secondly is the mental illness or continuous unconsciousness of a partner. This requires the person seeking divorce to prove that the spouse was admitted to or is still in a mental institution. Or that the spouse is unconscious. Specific time periods are given for each.
South African Family Courts
The family court is a venue where you can manage issues surrounding custody of the children and divorce. So that all issues are brought to the open immediately and most importantly to ensure that someone looks after the children.
This process can take a little longer than a divorce where it involves no children. But it is worth the wait to ensure that no further custody issues arise.
If you and your spouse agree to a divorce, you don't even have to involve a divorce lawyer. DIY divorces are a good way to avoid the bureaucracy, and maintain a peaceful separation.
It is always important to protect yourself, and knowing the South African Divorce Law is a key element to ensuring your peaceful future.
South African Divorce Law – Finding a Decent Divorce Attorney in SA
Finding a decent divorce attorney in S.A is not as hard as you may think. And is a real necessity if you have to go through the painful experience of a divorce.
Divorce is not only an emotional matter but can become very complex too. It is therefore imperative that you find a divorce attorney with a considerable amount of expertise. Who will not only help you with the legality of the divorce process. But will ease the emotional trauma by making the divorce as simple as is possible for you.
This means that who ever you choose should aim to resolve the case both sensibly and sensitively.
Many people believe that finding a decent divorce attorney in S.A is as simple as looking in the newspaper for large divorce settlements. Therefore will choose an attorney based on these huge cases.
However what most people do not understand is that these high-powered attorneys are expensive. So if you do not have the means to hire one of these attorneys. Then the best way to find a good lawyer is through a referral.
Lawyers that Understand Divorce
When you are going through the hardship of a divorce. There is nothing worse than having an attorney that cannot understand the emotional complexities at hand.
Therefore it's important that when you are looking for an attorney to help you through a divorce. That you make sure that they have not only the necessary experience. But also insights in to the emotional experiences that divorce brings around.
And the best way to find someone like that is by means of word of mouth referrals. It is unfortunate that so many people have gone through the ugly experience of a divorce. But these people will provide you with invaluable insight in to which attorney will help you through this hard time. So my advice is to get word of mouth referrals when you look for a decent attorney in S.A.